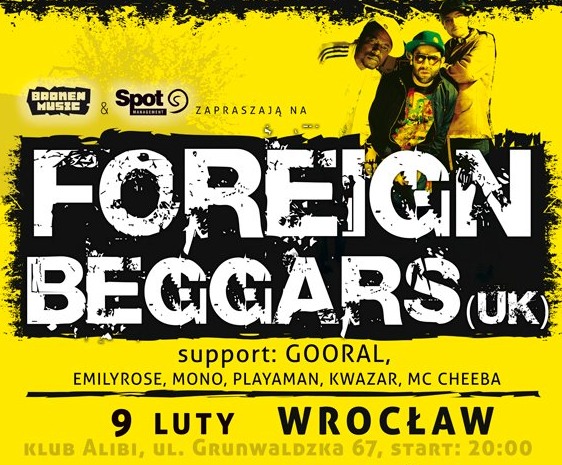 Człowiecy!
Mamy przyjemność ogłosić, że 11 i 12 lutego 2012 zagramy przed Foreign Beggars. Specjaliści od energetycznej mieszanki hip-hopu z dubstepem oraz ekipa Goorala zagra w Gdańsku i w Warszawie!
Pytomy piyknie na biby!!!
Wiecej informacji: http://www.facebook.com/events/207859352633658/ i www.facebook.com/events/202058689881842/
We are very excited to be announcing this event – concert of Foreign Beggars in support from Gooral.
Hope to see you guys all there!
For more info: http://www.facebook.com/events/207859352633658/ and www.facebook.com/events/202058689881842/